737 Simulator - 120 minute flight adventure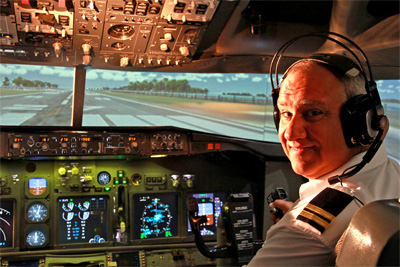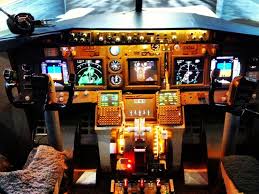 Duration: 120 Minutes (approx.)
Location: Cambridge, TAS
Product code: 120MINSIM
When you step through the flight deck door you will be amazed at how real-to-life it is inside with full panoramic scenery and all the sounds, vibrations, controls and instruments you'd experience on the real aircraft. And it's right here at Cambridge Aerodrome (Hobart) for all Tasmanian's and visitors to enjoy.
Our friendly instructors will guide your whole experience. You don't need to know how it all works to enjoy it, or have any prior experience with flying. We specialise in making the whole experience fun and interesting for anyone, of any age.
It's easy, just choose your flight package, select an easy-payment option, and then the world is yours… Hong Kong, the Alps, Hawaiian Islands and much, much more… we'll take you there!


The simulator has been developed to provide you with a highly realistic, enjoyable and immersive experience. When you step in the door you will be amazed at how real-to-life it is inside.
The main features of the simulator are:
Genuine 737 control columns, yokes, rudder pedals and steering tiller.
Genuine 737 crew seats, plus an observer jump-seat.
Fully-independent controls, panels and displays for 2-crew operation.
Authentic panels with every switch, button, light and indicator included (90%+ are fully functional and simulate the operation of a modern jet airliner).
Authentic cockpit interior.
Authentic instrument displays, control panels and modes.
Authentic throttle quadrant, with full automation and movement.
270 degree wrap-around display system with full-colour outside views.
Complete virtual world with geography, terrain, real-time weather, day/night/twilight, seasons and environmental effects.
Database of over 20,000 airports from across the world, including many in high detail.
Fly with optional levels of difficulty, weather scenarios, systems failures and virtual traffic levels.
Multiple surround-sound and vibration systems that provide real-to-life sound and feel.
FURTHER INFORMATION FOR AVIATION ENTHUSIASTS AND PILOTS
The simulator has an extensive and impressive level of fidelity and functionality. It simulates systems to a high level including:
2 x fully independent:
Primary Flight Displays (PFD)
Navigation displays (ND)
Electronic Flight Information System (EFIS) control units.
Control Display Units (CDU / FMS).
Electronic Flight Bag (EFB) units.
Mode Control Panel (MCP).
Authentic Automatic Flight Director System (AFDS) and logics
Upper and lower EICAS displays.
Weather radar, terrain and TCAS display simulation. Current navigation database with full world coverage including routes, SIDS, STARS and approaches. Forward and Aft Overhead panels with extensive functionality.
Functioning Autothrottle. spoiler arm and trim wheel movement.
Avionics pedestal with:

2 x NAV radios
2 x COM radios
2 x ADF radios
Transponder
Audio control panels
Fire control panel
Carfo fire panel
Radar panel
Rudder trim
ACARS printer

Fully configured for flight in online virtual aviation environments – including virtual ATC, full radio comms. and traffic.
Modelled as close as possible to Virgin Australia 737-800 (26W) aircraft.
Developed with testing and feedback from current 737 airline pilots.